Atkins Induction Guidelines

This is the breakdown of the video
We all have to start somewhere and this is a great place to be, to get you prepared to lose those extra inches and pounds. The first step to *Atkins Induction Diet is a program to give you a kick start in losing weight. Cravings are all about blood sugars, if your levels stay consistent throughout the day you're eating patterns will too and by eating Atkins Way it will keep you level.
Start by weighing yourself, measure your chest, waste and hips (record to see the change) even record what you are eating. (It is very easy to forget if you don't). If one morning you wake up and over indulge, remember we are all human. Just forget about it and get back on track. There's no sense in beating yourself up over setbacks, just start again. Every minute of your life is a new adventure.
Most of your carbs are coming from your Greens, salads and vegetables; throughout this post I will have my reminder signs for 20 Carbs a Day. Below you will find guidelines, tips and suggestions to get your start on the path to a New You. We are only looking at 14 days, that's 2 weeks of following these suggestions. Here we go!!!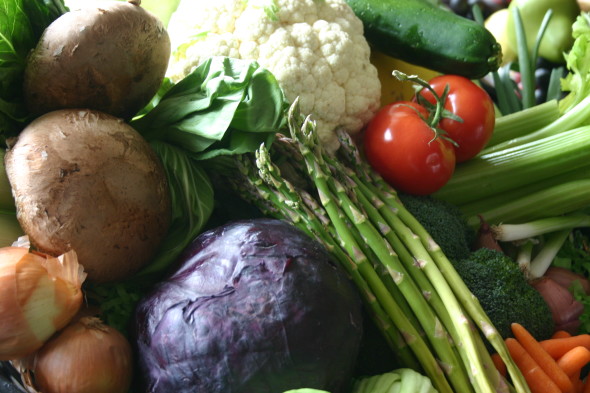 "Allowed 20 Carbs a Day"
Only for 2 weeks
Suggestions:
Remove all junk food, starchy foods, pasta's from you cupboard and fridge. If you feel you have the willpower to see the No-No Foods in your fridge or cupboards, then put them to the back of the shelves.
When shopping, avoid all junk and pasta aisles.
Stay away from free samples at Costco, Sam's etc.
Cook extra food when preparing your meals so you have food prepared for the next day. I found if I didn't do this, I would be running for food that are not allowed in the 2 week* Atkins Induction Program. If you are like me you'll be running!
Buy Ketostix , you can find in health food stores or pharmacies . Into the 2nd to 4th day of Atkins Induction you will go into ketosis and when you urinate on the stick it will change color. Very exciting!!!
Buy a Weigh Scale, to measure your foods
Buy a Low Carb Counter Book, Atkins has one and there are many others in book stores.
You can always Google or Bing a carb counter.
Take a multi vitamin in case you think you are not getting enough nutrients from your food.
"Allowed 20 Carbs a Day"
Only for 2 weeks
Hold off on the ALCOHOL
Try not to drink alcohol for the 2 week period; your body will burn alcohol before fat so this will slow down the process.
1. Atkins Induction Rules
Eat 3 meals a day or 4 or 5 smaller meals
Do not skip any meals
Do not go more than 6 hours while awake without eating.
2. Eat liberally, combination of fats and protein
Butter, mayo, olive oil
Fish, chicken, steak
3. Do not eat more than"20 GRAMS" of carbs per day
Most Carbs will come in the form of,
You can eat approx. 3 cups of Salad or
2 cups of salad and 1 cup of vegetables
"Allowed 20 Carbs a Day"
Only for 2 weeks
4. Absolutely NO Fruit, Bread, Grains, Starch Vegetables or Dairy Products
Other than cheese, cream and butter
NO, Nuts, seeds, chick peas, kidney beans or other legumes
5. Eat till your Satisfied – not stuffed.
6. Don't assume any food is low carb (read the labels).
7. Eat out, but be aware what is hidden in sauces, dressing example sugars and flour.
8. Avoid food and drinks with aspartame.
9. Avoid coffee, tea, soft drinks that contain Caffeine.
Caffeine has shown to cause low blood sugar which makes you grave sugar.
10. Drink at least 8 – 8 ounce glasses of water a day.
it helps avoid constipation and flushes out the byproduct of burning fat
11. If constipated, mix 1 Tb of psyllium husks (found in bulk barn, health stores, grocery stores) in a cup of water daily or ground flaxseed and sprinkle on the food you are eating.
Foods that are Allowed
Salad Vegs what you can put in your salad
Alfalfa sprouts, arugula, bok choy, celery, chicory, chives, cucumber, daikon, endive, escarole, fennel, jicama, lettuce, mache, mushrooms, parsley, peppers, radicchio, radishes, romaine, sorrel
Vegetables
Remember you can have a cup of vegetables per day if you are only going to have 2 cups of salad.
Artichoke hearts, asparagus, bamboo shoots, bean sprouts, beet greens, broccoli, broccoli rabe, brussels sprouts, cabbage, cauliflower, celery root, chard, collard greens, dandelion greens, eggplant, hearts of palm, kale kohlrabi, leeks, okra, onion, pumpkin, rhubarb, sauerkraut, scallions, snow peas, spaghetti squash, spinach, string or wax beans, summer squash, tomato, turnips, water chestnuts, zucchini
Salad Garnishes
Crisp bacon, hard-boiled egg, sautéed mushrooms, sour cream
Meats
All fish including: tuna, salmon, sole, trout, flounder, sardines, herring
All fowl including: chicken, turkey, duck, goose, Cornish hen, quail, pheasant
All shellfish including: lobster, clams, squid, shrimp, crabmeat (oysters, mussels allowed 4 oz a day)
All meat including: beef, pork, lamb veal, venison (bacon, ham try to purchase with no nitrates)
Cheese 3 to 4 oz daily
Firm, soft, semi soft aged cheese
Cheddar, cow, sheep and goat cheese, cream cheese, gouda, mozzarella, blue cheese, swiss
Olive oil, canola, walnut, soybean, grape seed, sesame
No Margarine
Special Food – This list of special foods can slow down the weight loss in some people, and may need to be avoided in the first two weeks. If you seem to be losing slowly, moderate your intake of these foods.
10-20 olives, ½ small avocado, 1 ounce of sour cream, 3 oz unsweetened heavy cream, 2-3 Tb lemon juice or lime
There we go, you have the do's and don'ts for following * Atkins Induction Program. I hope you will give me some feedback on this article and hopefully I can help your success.
Here's to Your Success!!!!!