Low Carb Bacon Wrapped Brussel Sprouts

This dish is simple to make and even easy to clean up. The salty bacon and brussel sprouts is an irresistible combination but then to add the amazing mustard dip takes these appetizers to the next level.
I don't serve these Low Carb Bacon Wrapped Brussel Sprouts just as appetizers, I also serve them along side different entrees. They are such a nice change as a side, it is nice to have the versatility.
Now this Mustard Sauce is delicious with Ham and even chicken, so make sure you make extra to keep in the fridge.
So, lets get started and I will show you how to make it!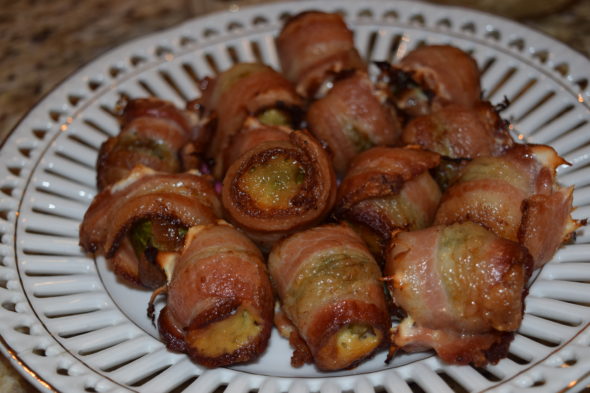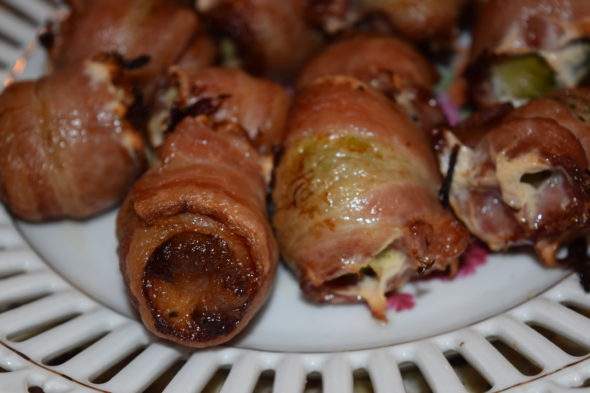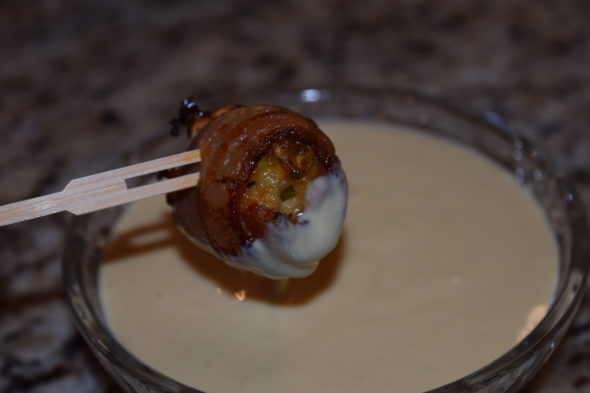 1 lb sliced bacon
14 brussel sprouts
Mustard Dip
1/2 cup mayonnaise
3 tbs dijon mustard
2 tbs powdered erythritol
Mustard Dip

Mix all 3 ingrediants together, set aside.
Appetizer

Use a baking sheet, add a piece of parchment paper or silicone mat
Cut the pound of bacon strips in half
Take half a slice of bacon and wrap around each piece of broccoli. Do not stretch the bacon around each sprout, just make sure that the bacon overlaps around each sprout. ( Remember to cut the ends of the brussel sprouts if needed)
Place each wrapped broccoli on the silicone mat up right
Add a small amount of the mustard dip on the top of each wrap
Place on middle rack and bake for approxiemetly 40 minutes or until the bacon is crispy.
Remove from oven and serve with the mustard dip.
Preheat oven 375F bake for approx 40 minutes
Serving: 14
Yield: 1.5 net carbs
Servings: 40
Yield: 1.4 net carbs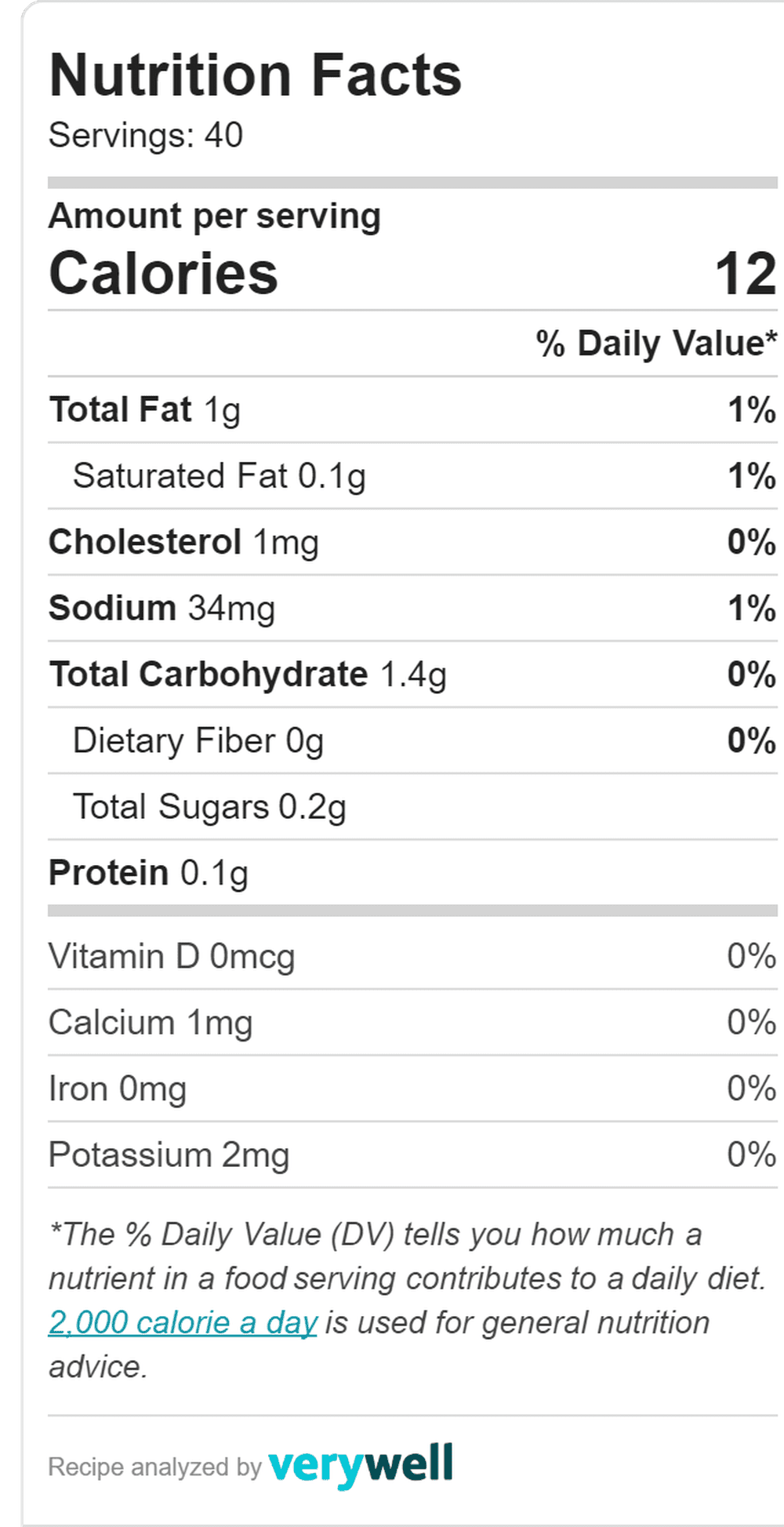 Stay Healthy and Live Well
Gayle