Low Carb Broccoli Patties

What a great way to get your kids to eat broccoli! This Low Carb Broccoli Pattie is a perfect side for any meal and the big thing is the kids will love them.
Lets forget all that flour that people use in there recipes when you can use pork rinds to help make the recipes help stick together. I have used it for breading chicken tenders and many more things in different recipes, they are a great substitute when eating low carb.
Let's get stated and I will show you how to make these Low Carb Broccoli Patties!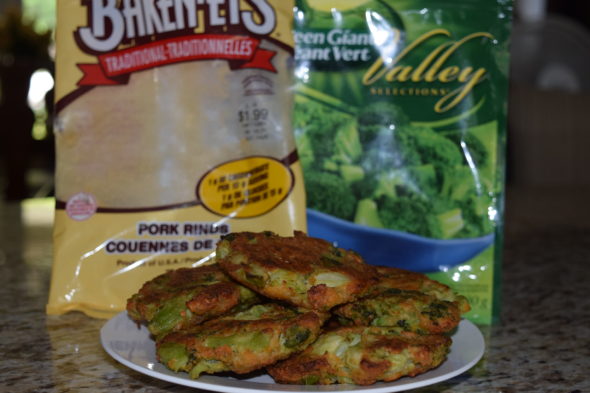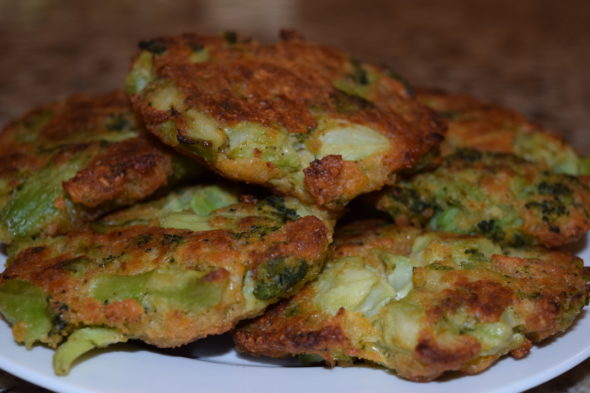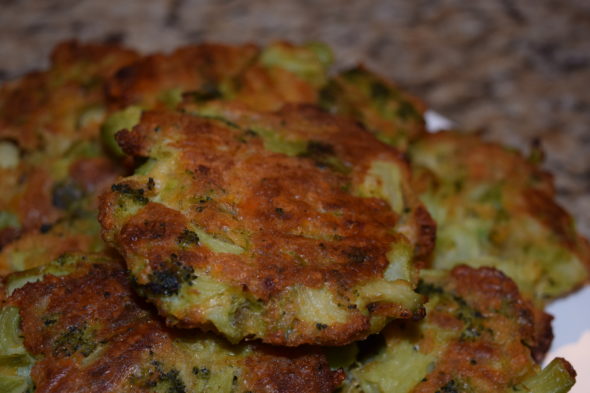 2 teaspoons olive oil
2 cloves garlic – minced
1/2 onion – chopped
1 (12 ounce) bag frozen broccoli – defrosted
1 cup crushed pork rinds
1/2 cup sharp cheddar cheese
1/3 cup Parmesan cheese
2 eggs – beaten
salt/pepper
Instructions:

preheat the oven to 400 degrees.
Lay a piece of parchment paper on baking sheet.
Heat the oil in a small pan over medium heat, add in the garlic and onions.
Sauté until onions and garlic are tender, set aside to cool.
Thaw the bag of frozen broccoli
Add the broccoli to a kitchen towel. Wrap the towel around the broccoli and squeeze out the extra moisture. Place the drained broccoli into a large bowl.
To the same bowl, add the pork rind, the cheeses, eggs, and salt/pepper to taste.
Mix together and form into patties, place on the prepared baking sheet.
Bake in the preheated oven for 15 minutes. Flip and bake for another 15 minutes or until brown and crispy.
Servings: 8
Yield: 1.4 net carbs

Stay healthy and live well!
Gayle