Low Carb Cajun Chicken

Out on our travels, my husband and I went shopping over in Port Huron and stopped to have our supper at Cheap Charlies. I am always trying to look for a low carb meal on the menu and I ordered a Cajun Chicken smothered in peppers, mushrooms, onions and melted cheese.
Oh My Goodness! I fell in love with this dish.
I am not much for super spicy and was quite surprised that the Low Carb Cajun Chicken had a little kick to it but was not over board spicy for me.
So I came home and thought that I could duplicate this Low Carb Cajun Chicken meal and I am very happy to say it was a success. I know you are really going to enjoy this recipe.
So lets get started and I will show you how to make it!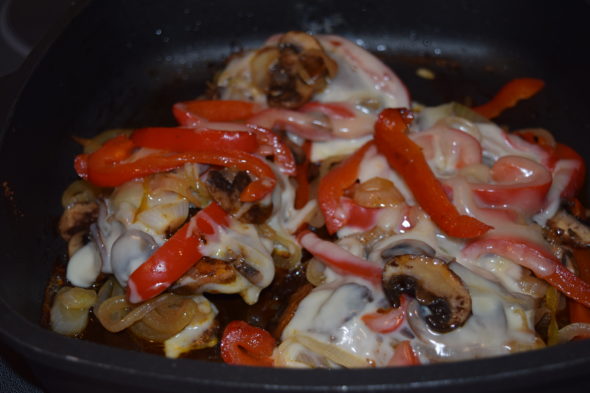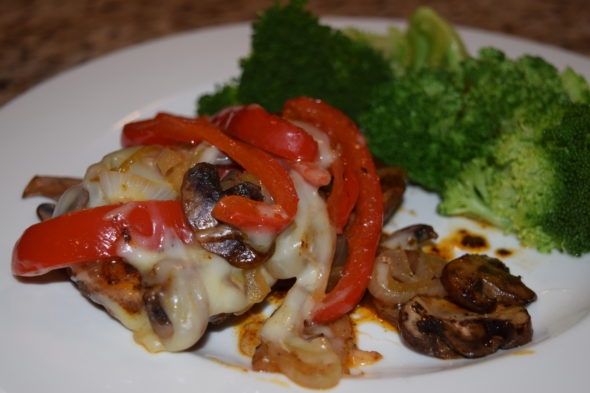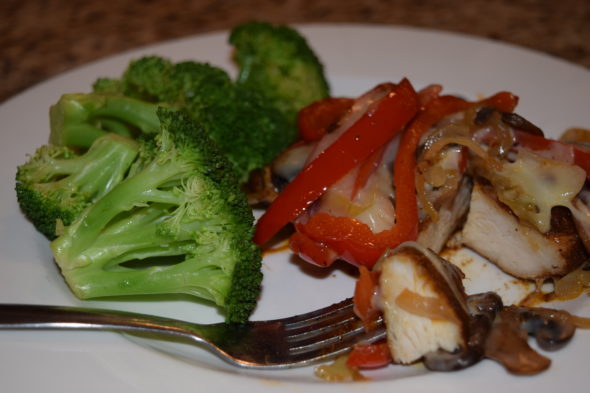 Recipe for Cajun Spice

6 tablespoons paprika
1/4 cup kosher salt
2 tablespoons ground black pepper
2 tablespoons garlic powder
2 tablespoons onion powder
1 tablespoon dried thyme
1 tablespoon cayenne
Combine all of the spices together in a bowl ( this will be your Cajun Spice)
What you don't us store in a sealed container or plastic bag.
Ingredient
4 chicken skinless breasts
Approximately 3 tablespoons Cajun Spice
1 medium red pepper
1 medium onion
4 slices Monterrey Jack Cheese
115 grams crimini mushrooms
2 tablespoons butter
Instructions

Place your chicken on a plate, sprinkle both sides with the Cajun Spice (make sure the spice covers all of the chicken). Set aside
Take your red pepper and remove all the seeds and stem, slice with a knife into slithers.
Slice the onion into thin rings.
If you have not bought sliced mushrooms, slice them into thin slices.
In a skillet melt the butter, saute the onion, peppers and mushrooms. I put the lid on to help keep the moisture in, once cooked remove from the skillet.
Do not clean the skillet, add the chicken , cook the chicken for approximately 18 to 20 minutes.
Place the cooked mushrooms , onion and peppers on top the cooked chicken in the skillet.
Top the vegetables and chicken with a slice of cheese. Cover and let the cheese melt.
Servings: 4
Yield: 5.4 net carbs
Gayle