Low Carb Cobb Salad

I can't imagine having a healthier meal then sitting down at the table with a Low Carb Cobb Salad. Lets make our own dressing and if you made your salad with all organic products you would have a very healthy meal and very filling.
Now honestly I find the dressing on the tart side but when you mix it in with the combination of lettuce, egg, avocado and bacon you have an amazing tasting salad.
Oh yes, what a silly name for a salad, with the word Cobb I would think there would be minny cobs of corn, but no it was a Mr Cobb that created this salad and it has become very famous around the world.
So lets get started and I will show you how to make it.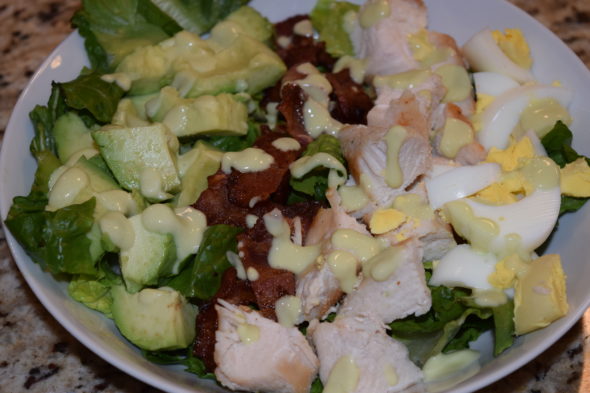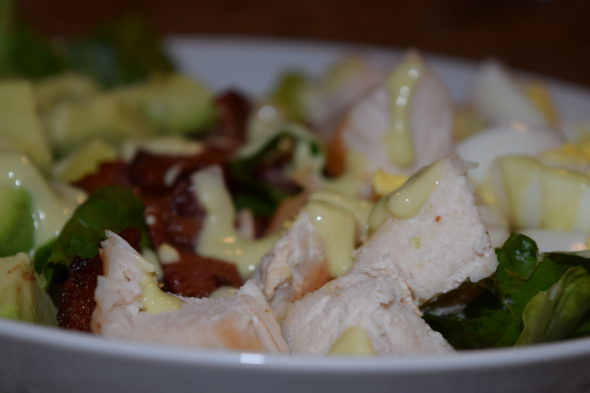 Salad

8 oz. cooked chicken
1 avocado
4 strips bacon
2 eggs
4 cups chopped Romaine lettuce
Dressing
1 avocado
⅓ cup coconut milk
3 Tbsp. extra virgin olive oil or avocado oil
2 Tbsp rice vinegar
1 Tbsp. Dijon mustard
Juice of 1 lemon
1 clove garlic, pressed
¼ tsp. sea salt
1 tsp erythritol
Instructions
Place eggs in a steamer or boiling water for 15 minutes. Let cool, peel and dice.
Cook the bacon in a skillet over medium heat. Place on paper towels to drain, dice.
Cut up per-cooked chicken into pieces.
Dressing
Place the avocado, coconut milk, olive oil, vinegar, mustard, lemon juice, garlic and sea salt in a blender. Blend well.
Add water if to thick.
Finely chop the Romaine lettuce and divide among serving bowls.
Top with chicken, diced avocado, egg and bacon.
Drizzle with dressing.
Serving: 4
Yield: 6.4 net carbs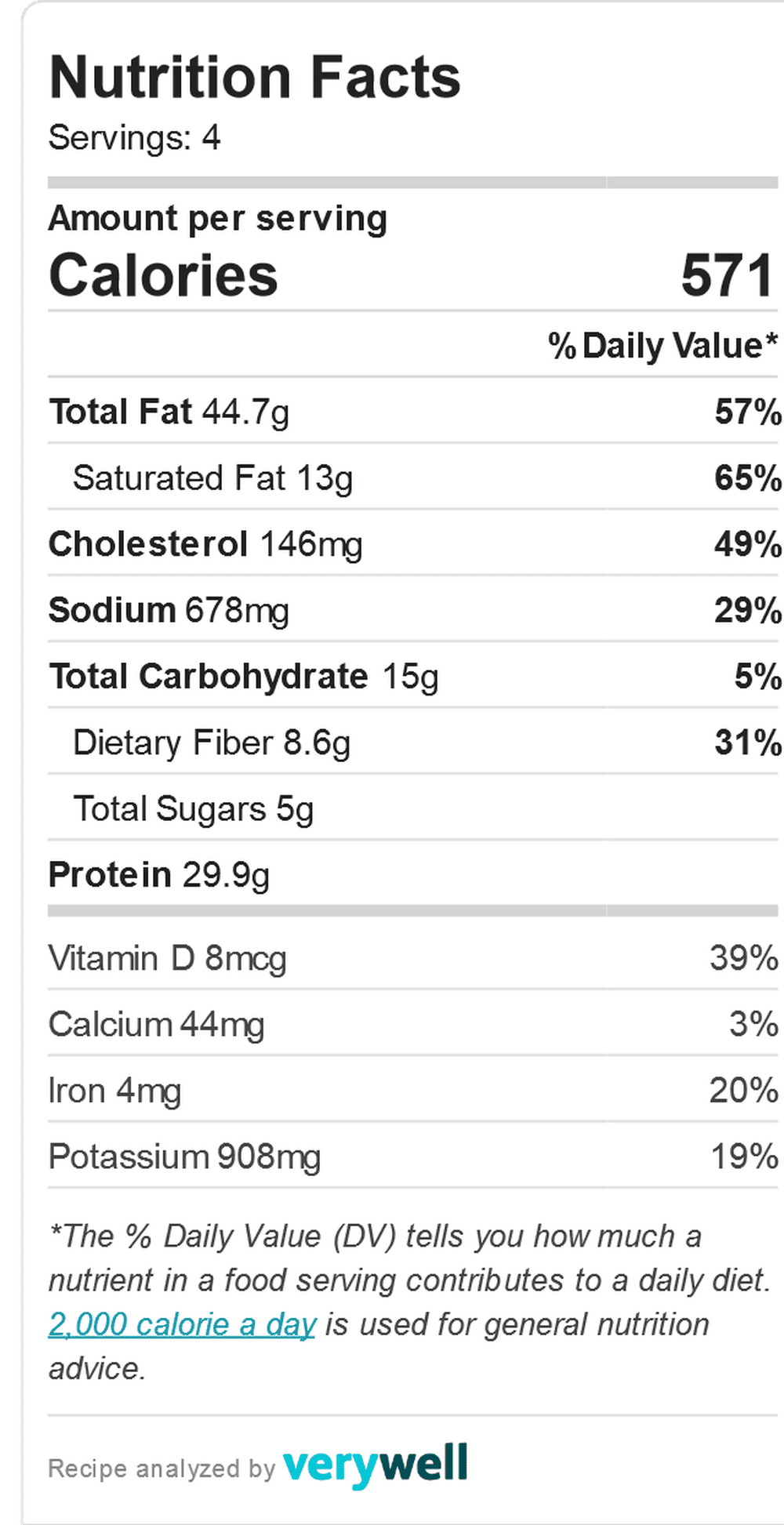 Stay healthy and live well!
Gayle