Low Carb Dairy Free Vanilla Pudding

I posted this recipe on YouTube a while back but my summer has been crazy with so much on my plate. My oldest daughter got married and had a lot of planning and preparations to get ready for the special day. Then my mother was taken to the hospital just after my daughter said I do! You would think nothing else could go wrong. We get home and I finally got my vanilla video complete but did not have time to do the write up. So we travel to the trailer to re coop from the wedding and my husband wakes me up 6 o'clock in the morning to say he wasn't feeling well. I quickly got dressed and the pain was so severe I called 911 and had him sent to the hospital. Thank the Lord, Keith had a heart attack, they put a stent in and he is doing well. I am so Blessed, the Lord has given him a second chance and he is doing well. I have him home and now if I can get him to just slow down. I have a lot of work a head of me.
One of my youtube viewers was asking for a Low Carb Dairy Free Vanilla Pudding so this is what I came up with.
Here is my Low Carb Dairy Free Vanilla Pudding it is pretty awesome and I hope you will give it a try.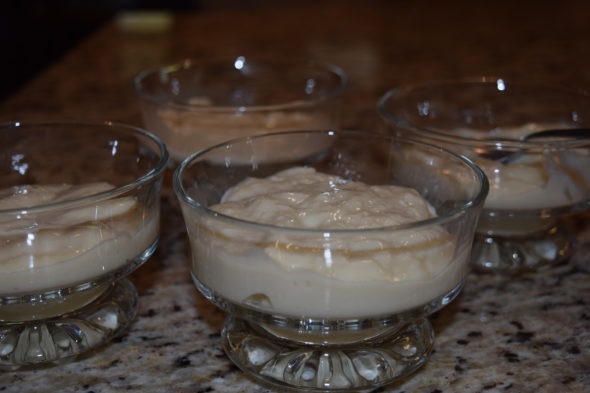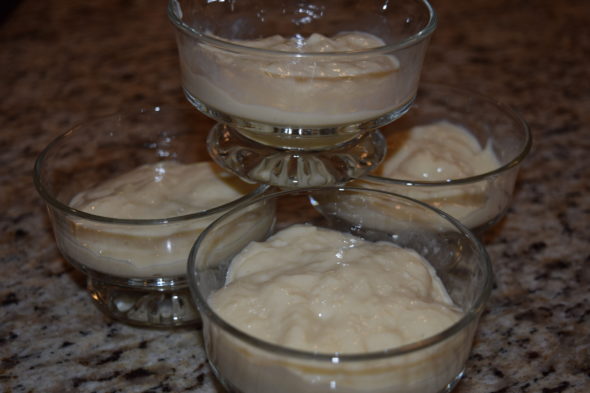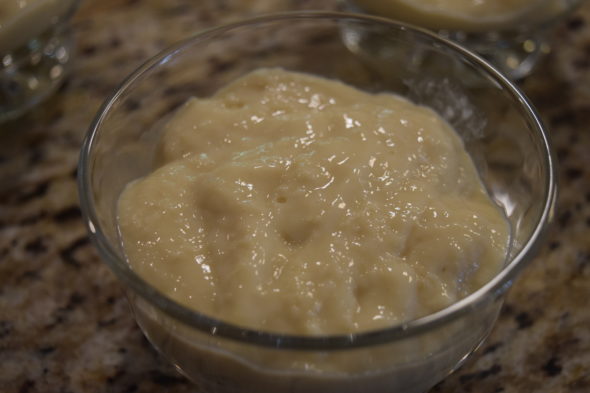 1/3 cup powered erythritol
1/4 tsp salt
Knox Gelatin Pack
1/4 cup almond breeze
2 cups almond breeze
3 egg yolks
2 tsp vanilla extract
In a pan,combine 1/4 cup almond breeze with gelatin to dissolve. Add sweetener, salt, almond breeze, egg. Stir and let mixture start to boil.
Remove from heat and add vanilla, stir.
Place pan in fridge until the pudding sets ( approx 2 hours or more)
Remove from fridge and using electric mixer, beat the pudding until it has a pudding texture.
Pour into individual bowls and serve.
Servings: 4
Yield: 1.1 net carb

Stay healthy and live well
Gayle