Low Carb Parmesan Chicken Fingers
Chicken strips dipped in butter and covered with Parmesan and spices is one of the best Low Carb Parmesan Chicken Fingers out there on the web. We are moving into the summer season and turning on the oven is one thing I don't like doing so if I can cook my meals on the BBQ that is what I am going to do. I was a little disappointed when I used foil over the Teflon tray as the chicken started to stick and I struggled to turn them over. So my suggestion is, just put the chicken on the Teflon tray and really keep the temperature at approximately  325 F. This recipe is also great baked in the oven.
So lets get started and I will show you how to make it!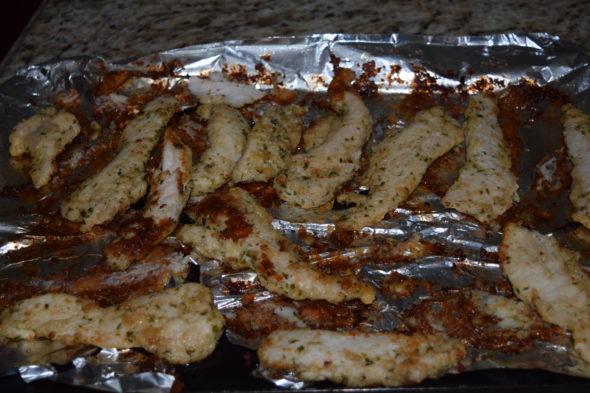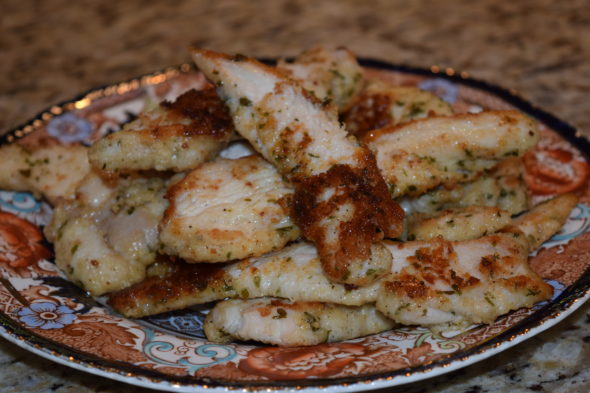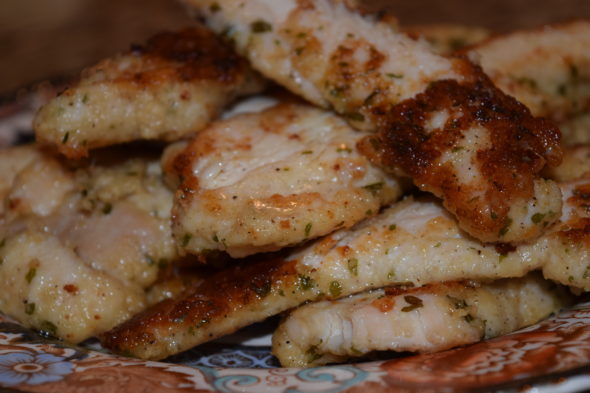 3 skinless chicken breasts
1/2 cup melted butter
1 cup finely shredded Parmesan cheese
1 teaspoon garlic powder
1 teaspoon dried parsley
1/4 teaspoon salt and pepper
Cut chicken into strips
In a pie plate add cheese, garlic, parsley, salt and pepper mix well.
Take another pie plate and melt your putter in it.
Dip the chicken pieces in the butter and then dip the buttered chicken in the Parmesan mixture.
Use a BBQ Teflon tray, place the chicken not touching each other.
Preheat BBQ 325 F, place tray on grill and close the cover.
Bake 15 minutes, turn over and bake another 10 minutes.
Remove and enjoy!
Servings: 4
Yield: 3.5

Stay healthy and live well!
Gayle