Low Carb Zucchini Bacon, Cheese Sandwich

I have been having trouble getting my recipes on my blog. This Low ab Zucchini Bacon and Cheese Sandwich is very different then anything I have shared with you but I am amazed by the flavor. I love it with bacon, using the waffle maker makes it crispy and very tasty, now when I just put in the cheese it is good but thatttt Bacon makes it.
If you don't have a waffle maker you can just use a frying pan and a lifter and make it that way or even a Panini Maker would also work.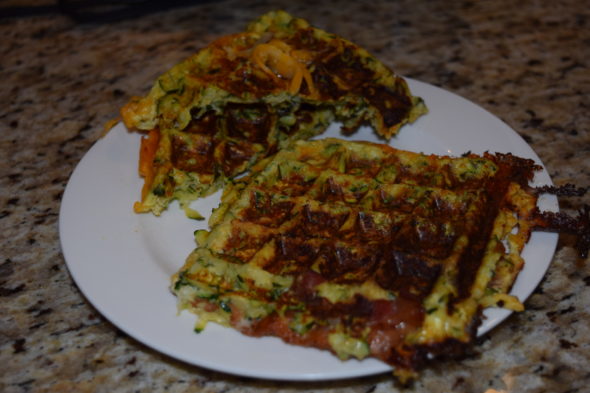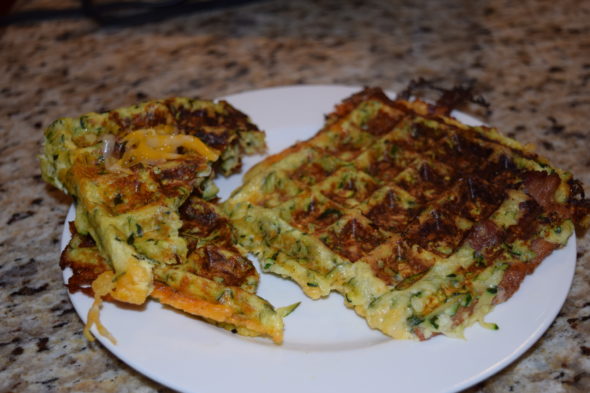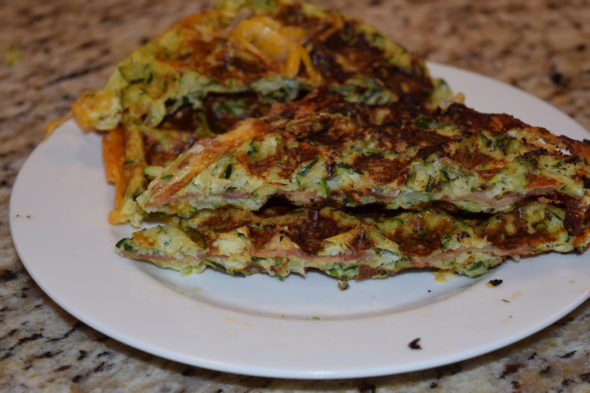 2 cups grated zucchini
1/2 cup grated onion
2 eggs
1/4 cup Parmesan cheese
salt and pepper
1/2 cup shredded cheddar cheese
Shred zucchini with a hand shredder
Finely chop white onion
2 slices cooked bacon
Oil Spray
Place zucchini and onion in a cheese cloth, squeeze out all of the liquid.
In a bowl mix zucchini, onion, Parmesan, salt and pepper together.
Spray waffle maker with coconut oil or olive oil.
Plug in your waffle maker and put a layer of the zucchini mix on the grill, add shredded cheese and slices of cooked bacon.
Add zucchini mixture on top of cheese and bacon. Lower the top of the waffle maker onto the mixture and let cook for approximately 8 minutes or until crispy brown.
Gently remove the sandwich with a flipper.
Servings: 2 sandwiches
Yield: 5.6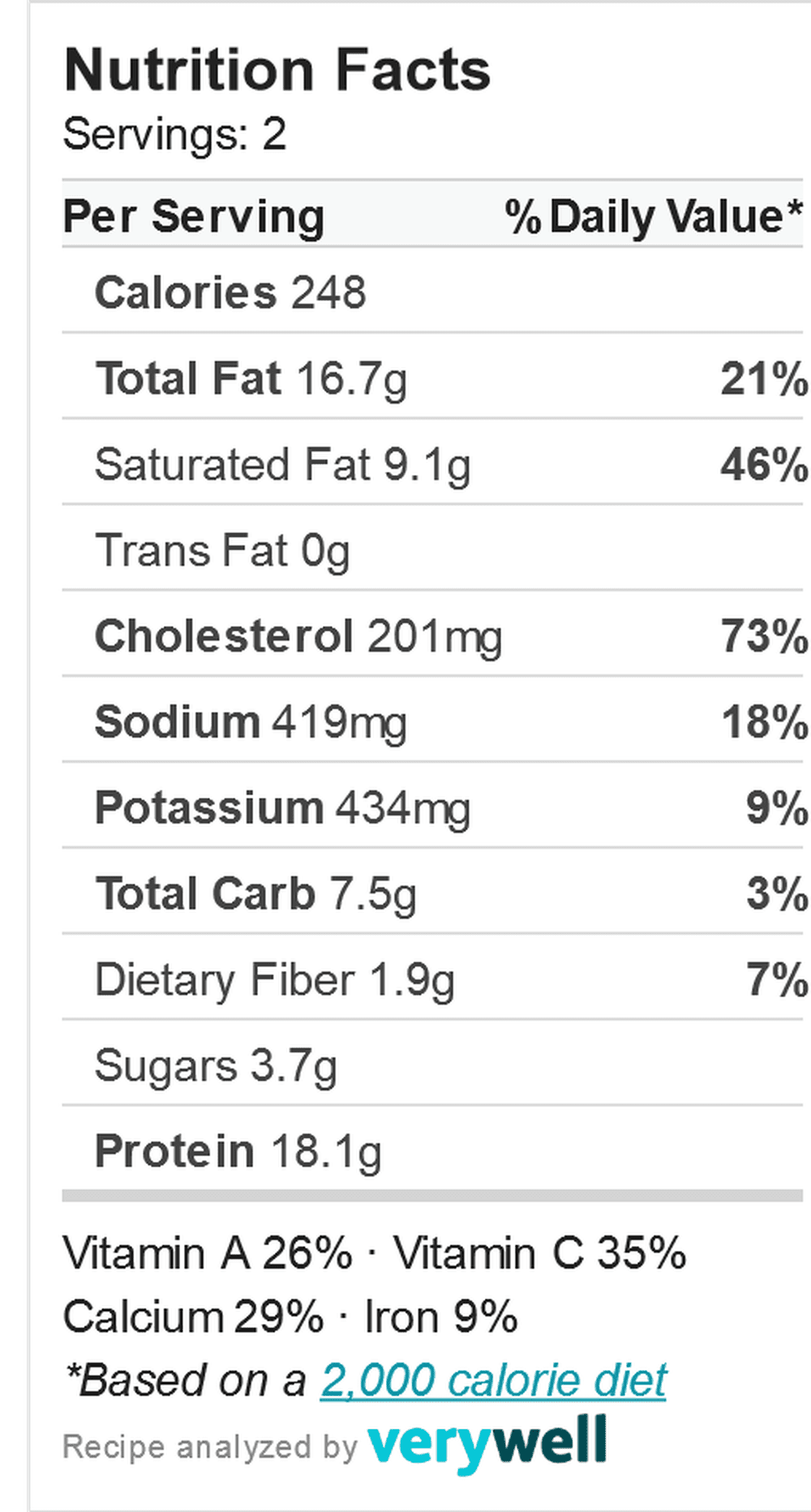 Stay healthy and live well
Gayle